17.07. – 28.07.2017 9h
Prepared the RV-10 parts for the elevator. Deburred all edges and holes. Clecoed all the sceleton parts together. Working on both right and left elevators. Frank is cutting the foam ribs for the trim rudder.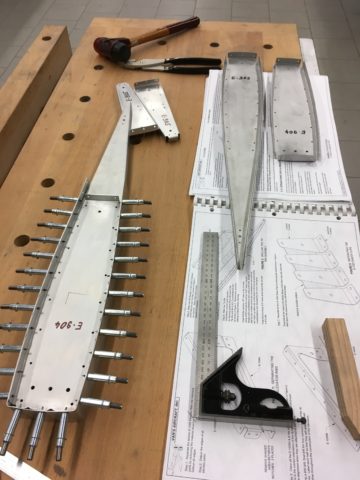 Sometimes I add a video, which I also post to Facebook or YouTube. Just for aviation interested people, who are following my project.
Video Elevator build start